About Us
A media company that started with just one passionate individual is now a known brand with a strong team of professionals and thousands of happy clients based in India and countries spread worldwide. Under the able leadership of its dynamic leader, Rajasi Media has reached astounding heights of success today, and can proudly claim to be the best media company in India. Challenged by the ever changing technological world, it has come up as the leading company having it's expertise in various fields which include High quality content writing services by India's best content writers, Digital Marketing, Web Design & Development, Mobile App Development, Content Writing, Online Reputation Management and Graphic Designing. The team at Rajasi Media has gone beyond its capabilities to serve the best to their clients.
With extensive experience in providing effective solutions, Rajasi Media helps clients expand their business manifold which results in generating higher revenue. The team of professionals are dedicated to provide the best business solutions for your brand by conducting in-depth market research and analysis according to the latest trends. Their strong team of professionals which comprise of digital marketers, web designers and developers, content writers, creative heads and project managers look after each minutest details of clients projects and are committed to give targeted results at rates which are highly competitive and reasonable.
Rajasi Media has reached a position from where they can proudly claim that they are one of the best media companies in India which has a wide range of services under one roof.
One hub and house for Press Releases and content writing services in India, Dubai, USA, Canada, Australia and many more places
One stop-shop for premium quality PR and content writing services across India, Dubai, US, Canada, Australia and many other parts of the world.
"Be more visible, connected and influential through our cutting edge content writing services and PR services"
Are you planning to establish an online presence for your business? If yes, then you have come to the right place as the experienced team at Rajasi Media can help you get your business reach the right customer base online.
As India's top web design & development company whose expertise lies in building SEO friendly, mobile responsive websites that are fully customized according to your needs. We provide a 360-degree solution which includes web design, development and maintenance which ensures a robust web presence of your business on the web.
Just establishing your online presence is not enough and you need to engage users on your website to make an overall impact on your business, that's when Rajasi Media comes into picture who can create an results-driven and future-ready website design services and web development services which will offer the customers an immersive digital experience.
Remember that a website is an integral part of your business, and it should have the potential to encourage or create a sense of trust in your customers minds to rely on your business. It purely reflects your brand aesthetic. Having an impressive website is half the work done, and Rajasi Media makes sure you are right on path.
As the world is turning on to smartphones, having a mobile app for your business can be an excellent addition to establish its presence further amongst a wide customer base. If you are looking for a mobile app developer for your business, look no further as Rajasi Media has an excellent team of app developers who can work wonders in developing the right mobile app for your business which would take you a step ahead and give your business a cutting edge.
We develop the most advanced mobile app solutions that will draw in more customers, increase audience engagement and help increasing revenues to a great extent. Having years of experience in developing robust mobile apps which have zero errors or bugs, we ensure that multiple factors are considered to ensure that the desired results are met and your app is rated amongst the best on Google Play and App Store. Our team is well-versed in integrating the latest technologies that work seamlessly on any platform.
As a leading mobile app development company in India, Rajasi Media has already developed a number of apps for various businesses ranging from startups to established brands. Ample care is taken while developing the mobile app and we make sure that it meets the latest standards which are a delight to operate. We follow a systematic process to ensure that the final product is of highest quality. From the initiative stages to the time it is ready to function, we maintain a strict quality check and make sure your mobile app works seamlessly without any glitches.
We have an experienced team of Graphic Designers who with their expertise can strengthen your brand by creating exceptional designs, whether you need a logo or a brochure, a catalogue or a marketing or advertising material, the team at Rajasi Media is always ready to give you the best designs that will never fail to deliver right.
We provide all types of graphic and branding solutions under one roof. At Rajasi Media, we simplify the branding process by providing a wide variety of services which are tailored according to your requirements. We ensure that each design that comes from us develops a unique identity and serves the purpose for which it is made. Having an experience rich team of Graphic Designers who are led by project managers, make sure that each design is of high quality and takes your brand value to the next level.
Our legacy as a leading graphic design company extends to a 360-degree design solutions that have been appreciated by not only Indian clients but also many of our international clients. Rajasi Media is the one-stop destination for all types of graphic design & branding services. So if you are wanting to have that perfect graphic design solutions get in touch with an award-winning design team from Rajasi Media who can deliver results far better than your expectations.
OUR COMPANY
The numbers say it all.
Rajasi Media
Taking you and your brands to the highest peaks, making you experience the magic called Success through topnotch content writing and PR services.
Slide 1 - Ready yourself to get a magical experience for taking your image on the global stage with the top content writing, PR and digital marketing firm.
Slide 2 - As the topnotch content writing and PR firm, our services will help you sail through the rough waters of a pandemic as well.
Slide 3 - Our industry-best and cutting-edge approach to content writing, PR and digital marketing will up the game for you in your niche, all at unbelievable rates.
Ready yourself to get a magical experience for taking your image on the global stage with the top content writing, PR and digital marketing firm.
As the topnotch content writing and PR firm, our services will help you sail through the rough waters of a pandemic as well.
Our industry-best and cutting-edge approach to content writing, PR and digital marketing will up the game for you in your niche, all at unbelievable rates.
Founder
"You get what you focus on", this is what the Founder of Rajasi Media, Jigar Saraswat, always believed in. He says that what individuals dream, think and believe is what they get in life ultimately. Jigar Saraswat, the top freelance content writer in Gujarat, India, and one of the best PR and content marketing experts in Asia, has always believed in pushing the envelope and inspiring greatness to do things extraordinarily and reach beyond the status quo for relentlessly chasing all his dreams. Today, Jigar Saraswat stands tall as a young mind who has radiated brilliance in his work, excelling beyond boundaries with his firm Rajasi Media, which is growing outstandingly as the leading most content writing and publishing firms of Gujarat and India.
Jigar Saraswat has turned into the most trustworthy source for providing the industry best content writing, publishing and PR services. As an Indian content writer, he has become a master in SEO content writing, blogs, news articles, copywriting and the like. His clear visions and goals have earned this young and determined content writer great recognition in a very short span of time. With Rajasi Media, he has created the best content writing team and a company that has imprinted its name amongst the top content writing firms in India and Asia.
What started as a short stint at content writing a few years back for political campaigns turned into a full-fledged business for Jigar Saraswat. Today, his content writing and PR services are sought from Indian as well international clients, which proves his incredible skills in SEO content writing, Blogs, Website Content, Social media content, Copywriting, etc. Jigar Saraswat, apart from being at the forefront of Rajasi Media, is also the co-founder of rising news websites like 25hournews.com, Indiandailypost.com and also is a part of many other projects.
Visionaries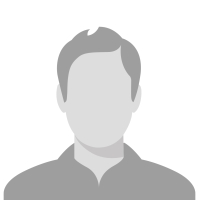 Pramod V joshi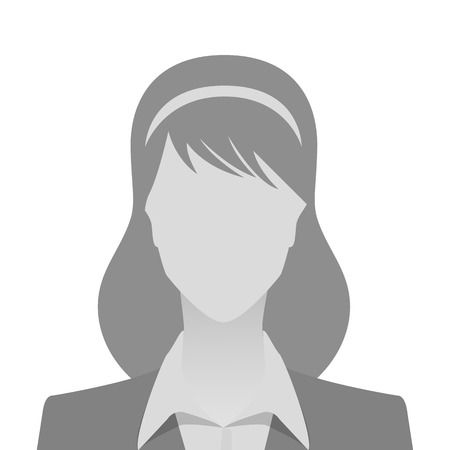 Jyoti P Joshi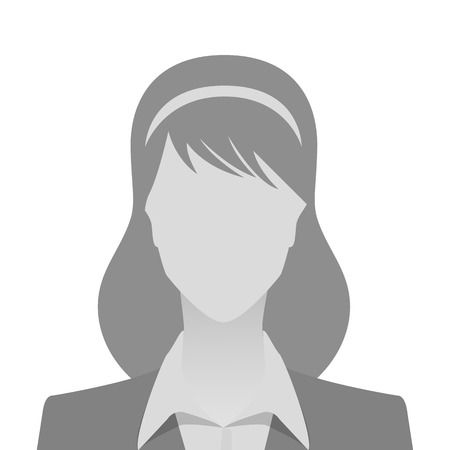 Bony J Joshi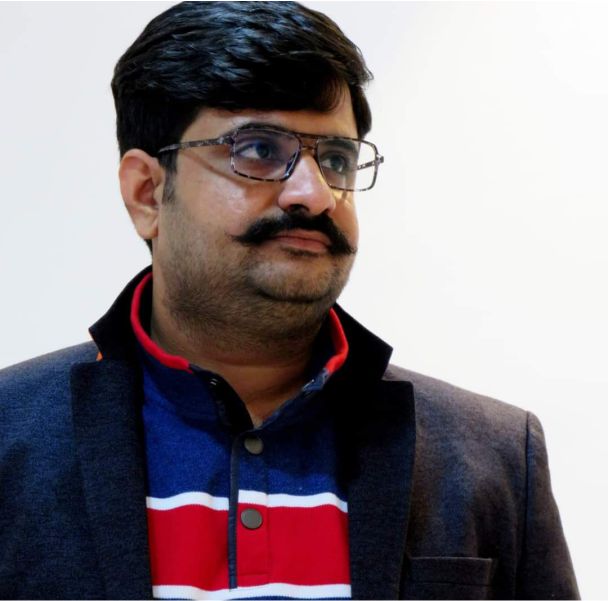 Jigar Saraswat
Manage by
Why Choose Us?
For the sole reason to elevate you and your brand's name and presence to the highest levels. Our team at Rajasi Media are passionate and driven to design and curate smart, industry-best, result-oriented content writing, digital marketing and PR services and solutions. Our ability to remain in trend with the changing times of the industry has also allowed us to come to the forefront and offer the best services to our esteemed clients for them to experience effective and outstanding outcomes..​

Creative solutions
There is a reason why Rajasi Media today is one of the best content writing and PR firms in India. Its creative solutions in content writing and digital marketing helps people and their businesses stand out in their respective niches.

Fact-based analysis
Rajasi Media's team sharply analyzes each and every aspect that goes into creating a successful experience for clients. Understanding the clients' story, their background and curating powerful content for them by understanding their needs and demands make Rajasi Media the best in the business.

Personalized approach
Rajasi Media's cornerstone of success is its white-glove approach to all its clients, where it offers individualized solutions to people, depending on what they seek.
Services
Online Reputation Management
With so much consumption of the digital space today, each and everyone wants to become a part of the online world. This has doubled the dependence of people on the medium who not only want to create a clear and precise image of theirs but also erase all the negativity that may surround around their name, products, services and the brand as a whole.
This is where Rajasi Media, the top digital marketing and media company of Gujarat and India, enters the picture and changes the scenario for them. Rajasi Media helps people, brands and companies by giving them a clean slate to work upon and showcase to the world what they are and what their brands stand for. With robust online reputation management services as the number 1 online reputation management company, it helps protect people and brands from any kind of negative publicity and also helps them understand the needs of the discerning consumers.
People who are worried about their brand's image and want to make efforts for attaining a much better and greater prominence across the digital media world, and even otherwise, Rajasi Media is all what people need for helping them build their strong and positive image for them to shine brighter and flourish in their respective endeavours. Rajasi Media's team works closely to creatively douse any unfavourable situations with tactful processes, helping people add sincerity to their brand communication, protect their brand, repair and reverse any negative reviews, and improve their Google search results.
Content Writing
"We create content that sells," says the proud team at Rajasi Media. Rajasi Media is a premium and leading content writing company in Gujarat. There is a reason why it has become one of the top companies providing the best SEO friendly content writing in India and Asia.
It believes in providing a 360-degree solution to clients in creating content that sells and that which can provide them with the best results for growing their presence and brand. The team at Rajasi Media works passionately to write and create content that can go ahead in giving the best possible results to all its clients, which are spread all across the world.
As the best content writing company in India, Rajasi Media has so far empowered thousands of clients across industries and the world. They understand the nuances that go into creating great marketing content, which helps clients to create a powerful communication with their target audience. Being one of the leading most content writing firms in Gujarat and India, Rajasi Media's process includes proper market research, developing a nice tone of voice, making the content creative and ultimately something that sells. Rajasi Media's team has become an ace in creating and writing content that charms and thrills clients and readers both, which has turned them into a team of best content writers in Gujarat and India.
Digital Marketing Services
The closer we look around ourselves, the more we would understand how the digital space has taken over almost all industries today. This increased consumption of people on social media platforms and the digital space as a whole has resulted in the emergence of many new digital marketing strategies and methods.
Rajasi Media, India's leading digital marketing firm, promises to provide and fascinate clients with its one of a kind wholesome digital marketing services. Digital marketing is a way to boost the visibility and presence of people and their brands in different online spaces, utilizing and maximizing the various resources available on the internet.
Today, every business wants to create a prominent position for itself and a viable presence in the online world. Hence, Rajasi Media, as one of India's leading most digital marketing companies, has come forward to provide robust solutions that can give outstanding results to clients. It is imperative for people and businesses to understand that keeping up with the changing dynamics of the digital world is extremely crucial in attaining the #1 position in their respective industries or sustaining their top positions. This requires the support of top digital marketing companies like Rajasi Media that can help people by providing industry best practices for helping people stand apart from the competition.
OUR VALUES
Strong values are the foundation to growth.
We first wrote these "9 things" when Rajasi was just a year old. From time to time we revisit this list to see if it still holds true. We hope it does—and you can hold us to that.​

Adapt Or Die
We raise the performance bar with every hire and promotion. We recognize exceptional talent, and willingly move them throughout the organization.

Think Big
Thinking small is a self-fulfilling prophecy. We create and communicate a bold direction that inspires results. We think differently and look.
Deliver Results
We focus on the key inputs for their business and deliver them with the right quality and in a timely fashion. Despite setbacks, we rise to the occasion and never settle.